Modify or disable Mac OS X Lion's file locking feature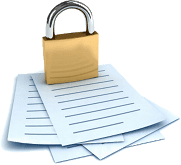 Whenever you try to modify a file that you have not touched in over two weeks, you'll receive the following message:

The file [File Name] is locked because you haven't made any changes to it recently.


What causes this issue
This happens because the files which have not been changed for 2 weeks (by default) are automatically locked by OS X Lion. This is to prevent accidental auto-save changes from modifying your files.
How to solve it
To modify or disable file locking feature in Mac OS Lion follow the steps.
---
Open the System Preferences from the Apple menu on the top left.
---
Select Time Machine.

---
Click the Options button.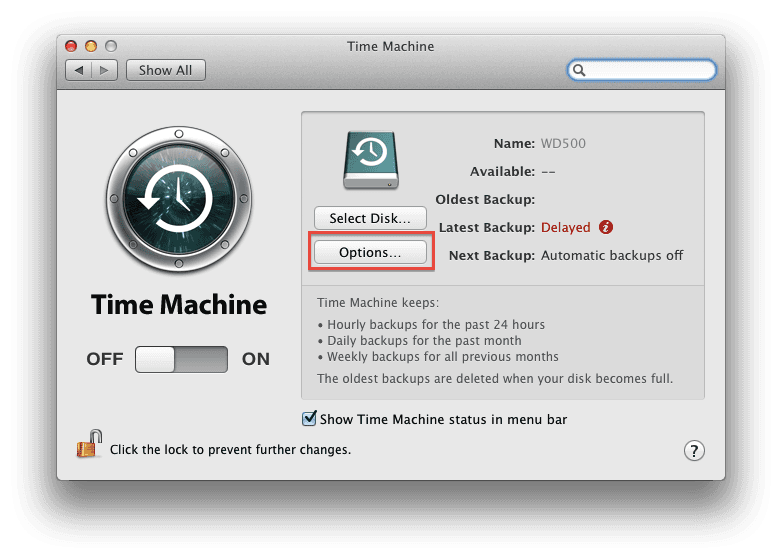 ---
To disable file locking feature, uncheck the box next to Lock documents [2 weeks] after last edit.

To change the time interval between file locking, click the drop-down list and choose 1 day, 1 week, 2 weeks, 1 month or 1 year.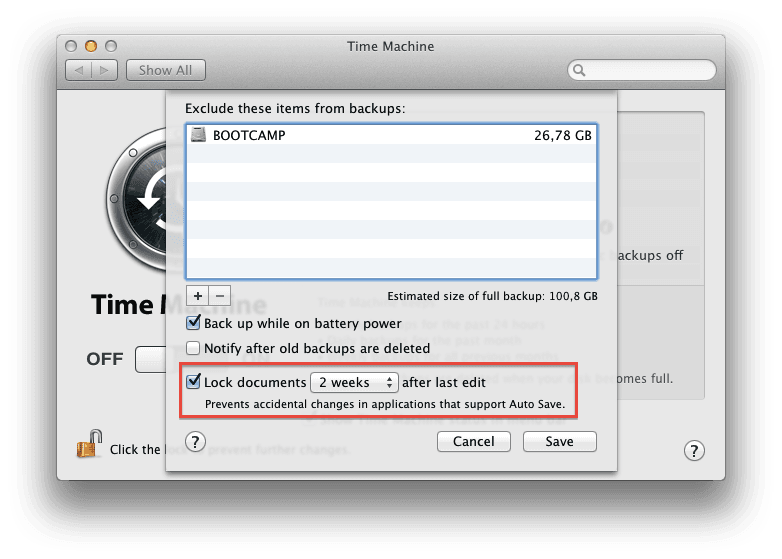 Click the "Save" button.
Now you wouldn't get the annoying prompt.
If you are having trouble fixing this problem with the instructions above, but are being able to solve this problem with any another method please describe it in the comment section below. Thanks!
If this article has helped you solve the problem then please leave a comment

Thanks for reading!