WP Plugin: Social Media Follow Buttons Bar PRO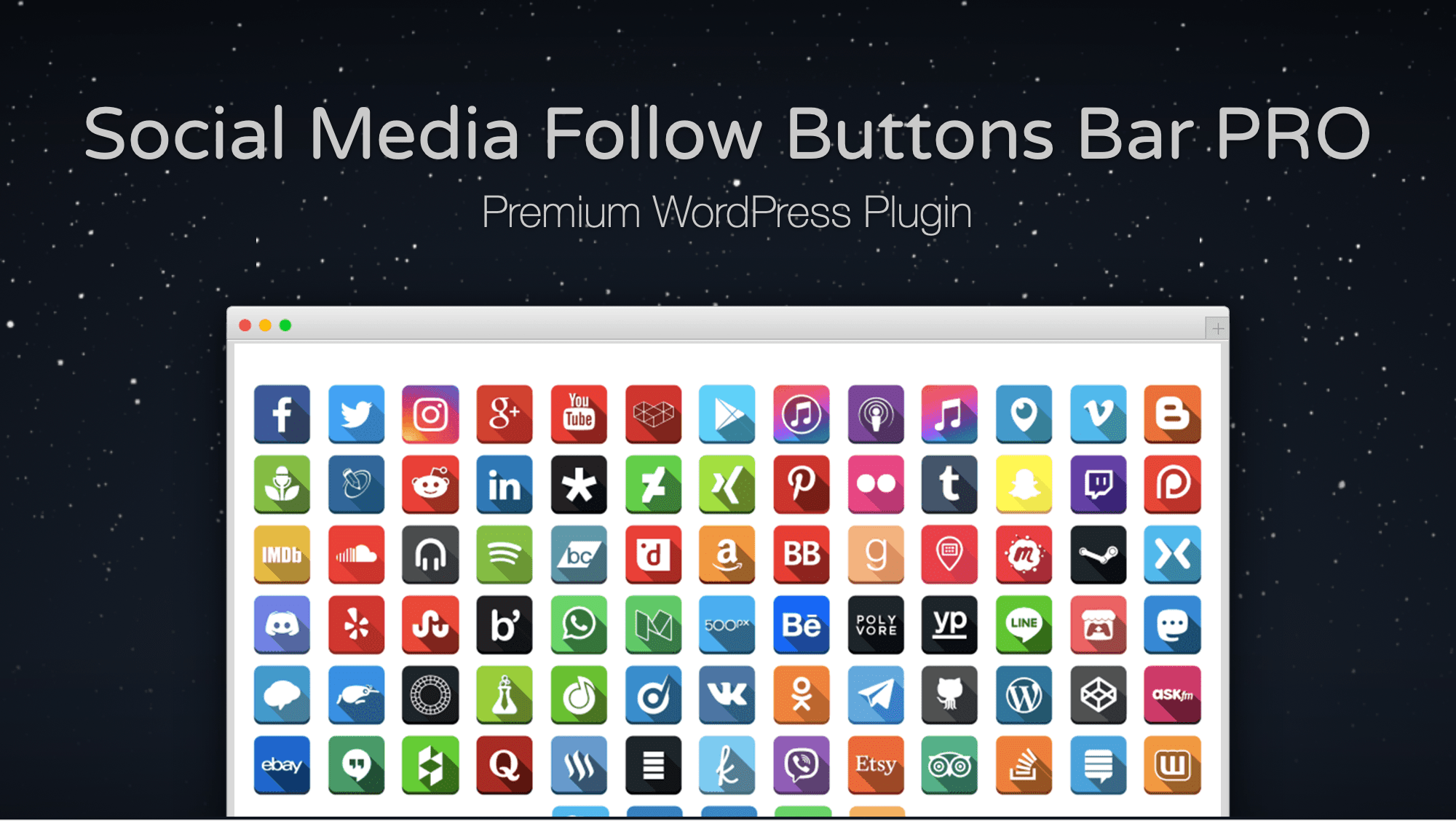 "Social Media Follow Buttons Bar PRO" is a premium WordPress plugin that gives you the ability to easily add the smart bar with social media follow buttons to any place (post, page, widget, sidebar, footer) of your WordPress website. This is a "PRO" version of the plugin "Social Media Follow Buttons Bar". More features, more power. Up to 10 buttons bar instances, Separate settings for buttons bars, and much more.
The social media follow buttons bar - is a bar with set of icons of the popular social media which are linked directly to your profile on this social networks. I.e. clicking the Facebook icon will take the user to your Facebook page, clicking the Twitter icon will take them to your Twitter page.
Unlike the other plugins, this plugin creates a live bar. The bar automatically adapt to the width of the block where it placed. If the buttons do not fit to the one line, then they will be placed on multiple lines. So they can be arranged horizontally or vertically, in one line or in a few, and all of this is done automatically. Also it can be aligned to left, center or right.
It give you finer control over buttons. You can configure they on plugins settings page. You can choose the size of icons, choose open link in current tab or in new, and etc. Also you can have the social media follow buttons automatically added to the bottom of all Posts and/or Pages, and can position the link buttons using either a widget, a shortcode or a template action hook. If you want more options, then let us know and we will be happy to add them.
This plugin is just plug and play, no tedious configurations or hacks, just install, enable and start enjoy your fancy social media follow buttons. It's that simple!
Features
Lightweight and fast
Secure code with using clear coding standards
Intuitive interface with many settings
Cross browser compatible (work smooth in any modern browser)
Compatible with all WordPress themes
RTL compatible (right to left)
Translation ready
Free version published on WordPress.org
Key features include
Beautiful icons
Automatically display buttons bar in all posts and/or pages
Display buttons bar in any post or page with a WordPress shortcode
Display buttons bar in widgets with a WordPress shortcode
Include buttons bar directly in your theme files with a PHP short code
Supported 100 social media sites and additional links
Tooltips with the name of social media next to each button
Ability to select only the desired buttons
Live preview on the plugin settings page
And much, much more!
PRO features include
Up to 10 buttons bar instances
Separate settings for buttons bars
Separate preview for each buttons bar
Ability to give a name/label for each buttons bar for easy management
Ability to choose which one from your buttons bars you like to autoload.
Ability to automatically display the buttons bar not only below content on Posts, but also above content on Posts.
Ability to automatically display the buttons bar not only below content on Pages, but also above content on Pages.
No ads on the settings page
Well documented
Supported social media and links:
Facebook
Facebook Group
Flickr
Twitter
Instagram
Google+
YouTube
YouTube Gaming
Google Play
iTunes
iTunes Podcast
Apple Music
Periscope
Vimeo
Blogger
LinkedIn
Diaspora
DeviantArt
XING
Buzzsprout
LiveJournal
Reddit
Pinterest
Tumblr
Snapchat
Twitch
Patreon
IMDb
SoundCloud
Plug.dj
Spotify
Bandcamp
Dloky
Amazon
BookBub
Goodreads
MeetVibe
Meetup
Steam
Mixer
Discord
Yelp
StumbleUpon
Bloglovin
WhatsApp
Medium
500px
Behance
Polyvore
Yellow Pages
LINE
itch
Mastodon
Remind
Trade Me
VSCO
Hireology
Kompoz
SoundBlend
VKontakte (vk.com)
Odnoklassniki (ok.ru)
Telegram
GitHub
WordPress
Codepen
ASKfm
eBay
Hangouts
Houzz
Quora
Steemit
ArtStack
Skype
The Knot
Viber
Etsy
Trip Advisor
Stack Overflow
Stack Exchange
Daily Paintworks
Bitbucket
Gab
Minds
Flipboard
FeedsFloor
Wattpad
Strava
Stitcher
WeChat
Weibo
about.me
Untappd
TuneIn
iHeart
BlackBerry World
Livestream
Personal website
Email
Telephone
RSS Feed
Got more ideas? Tell us!
Screenshots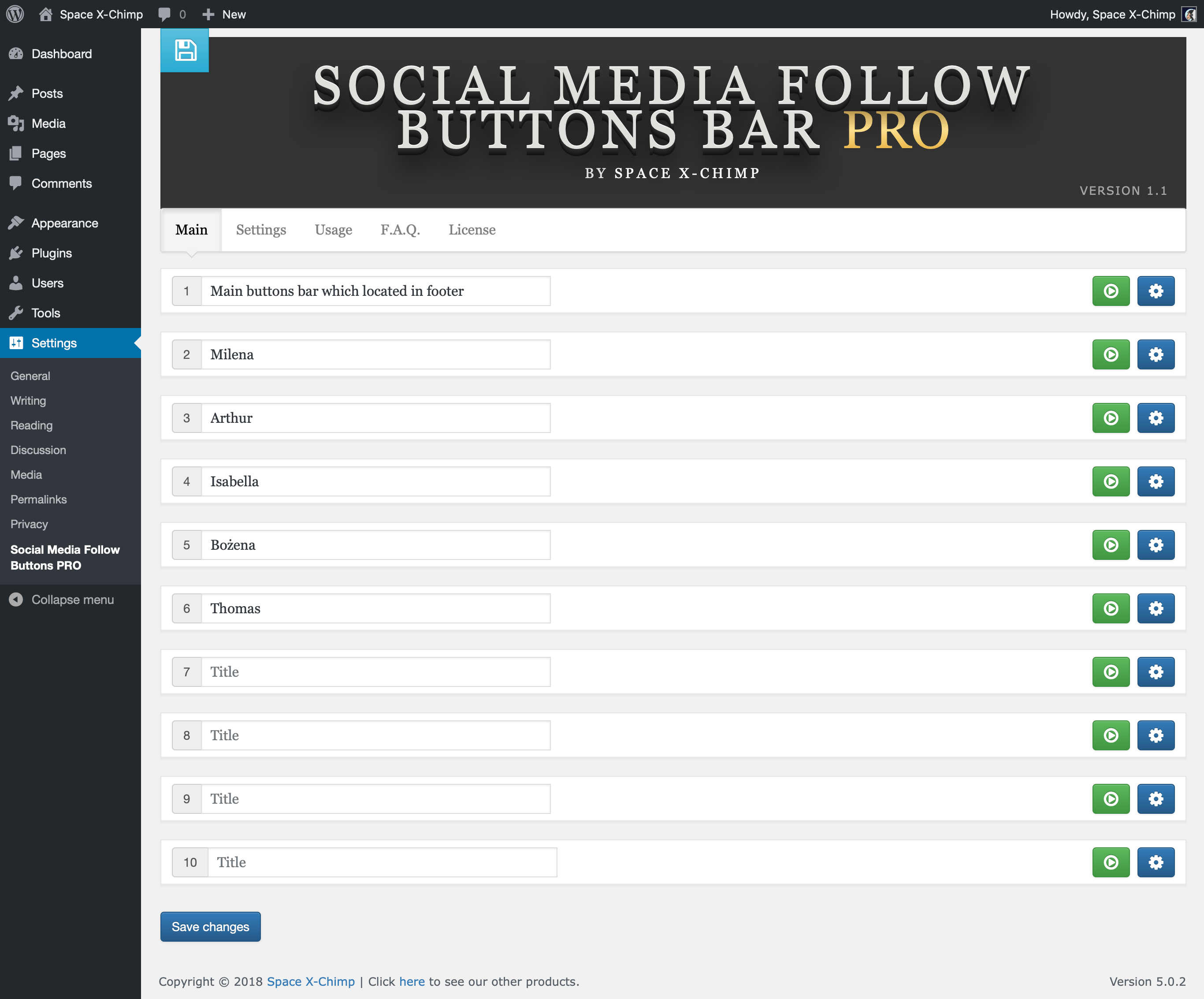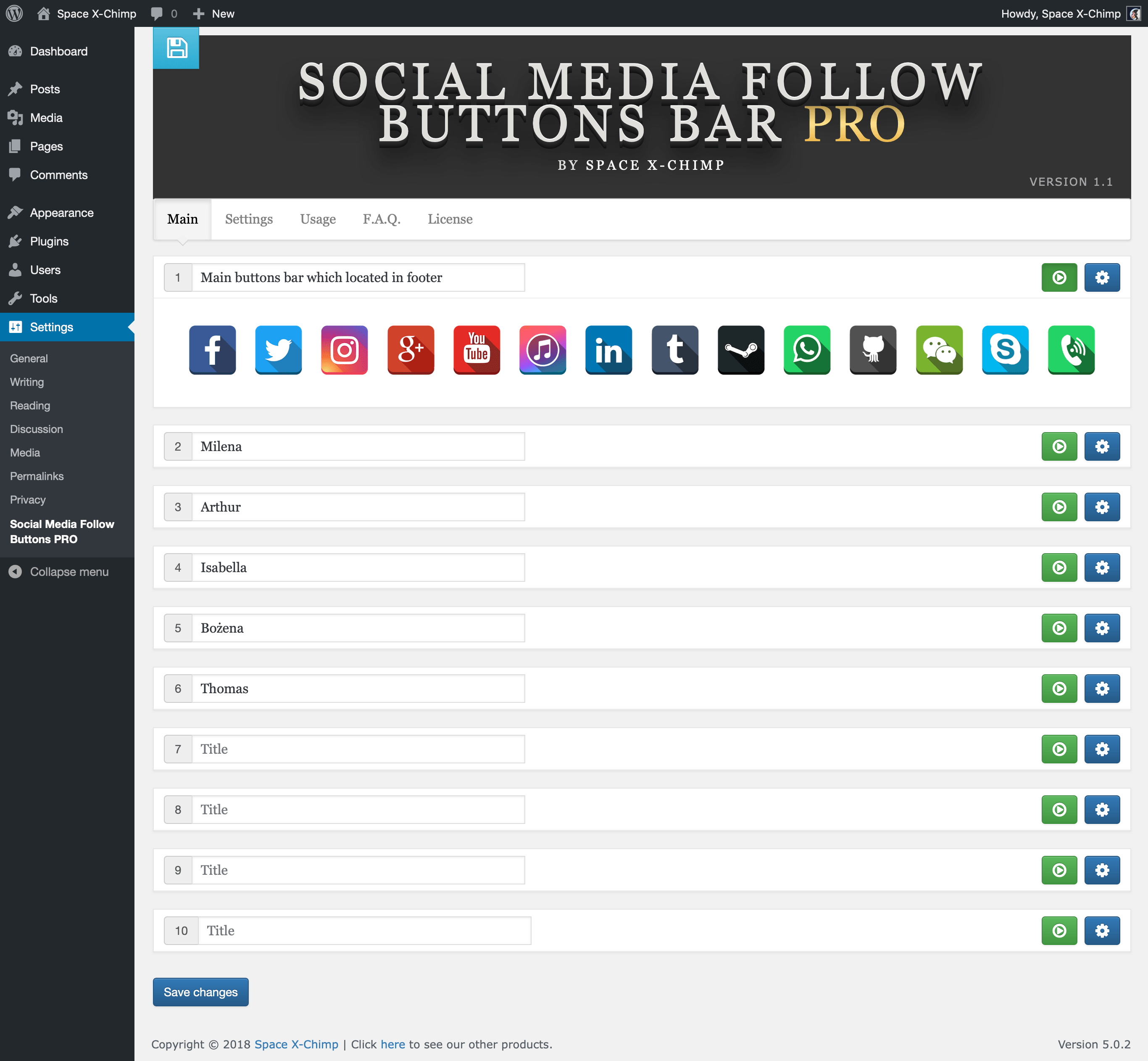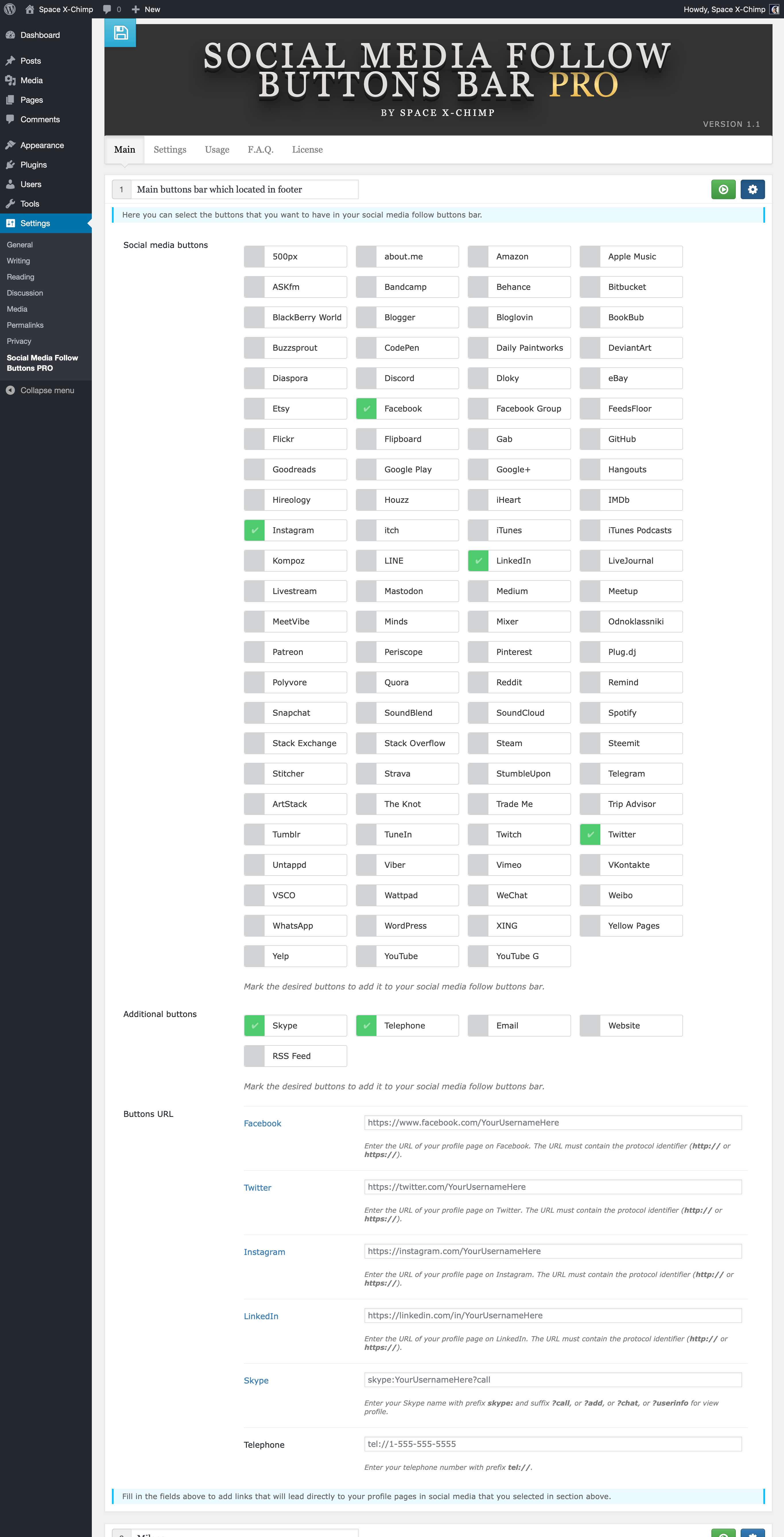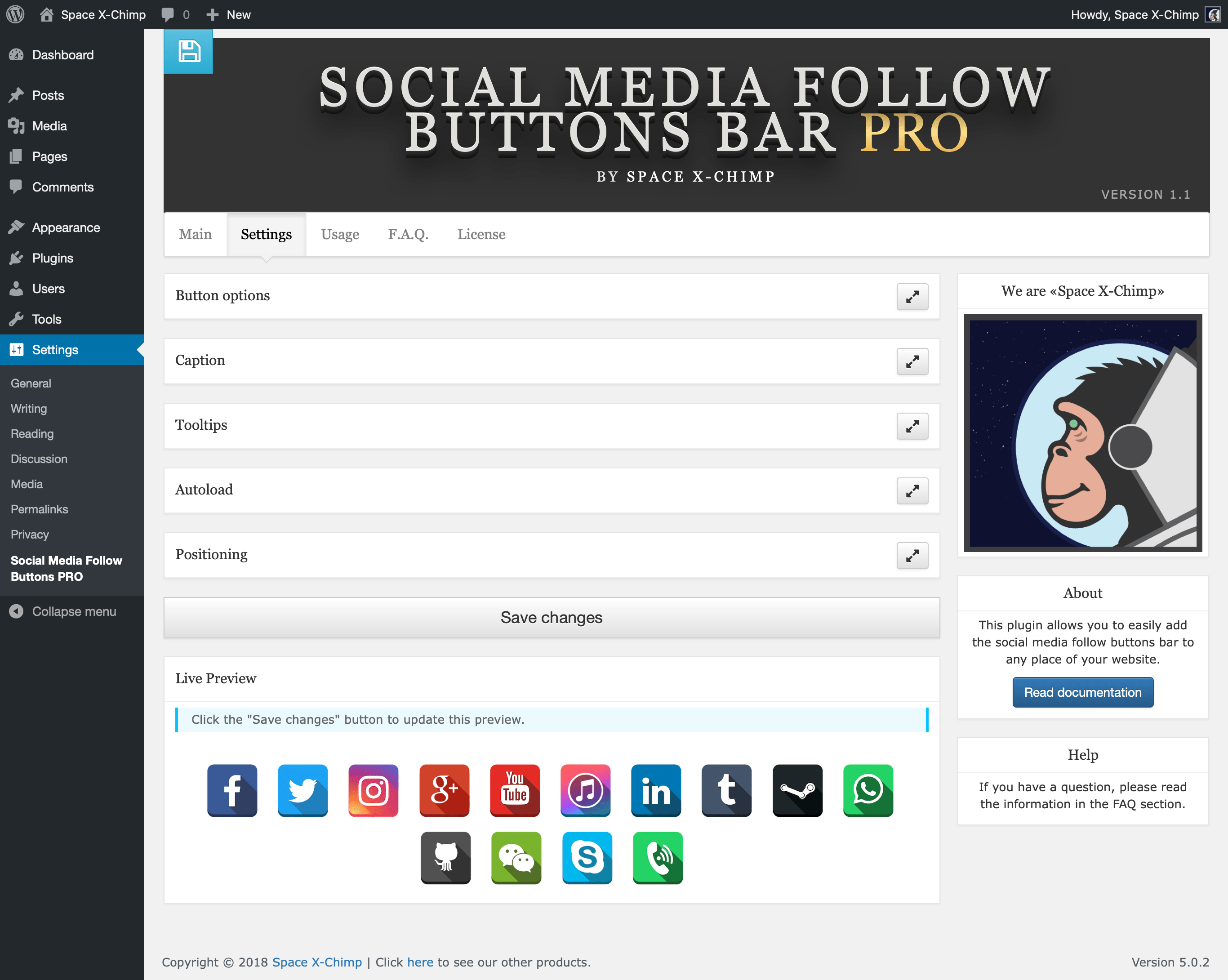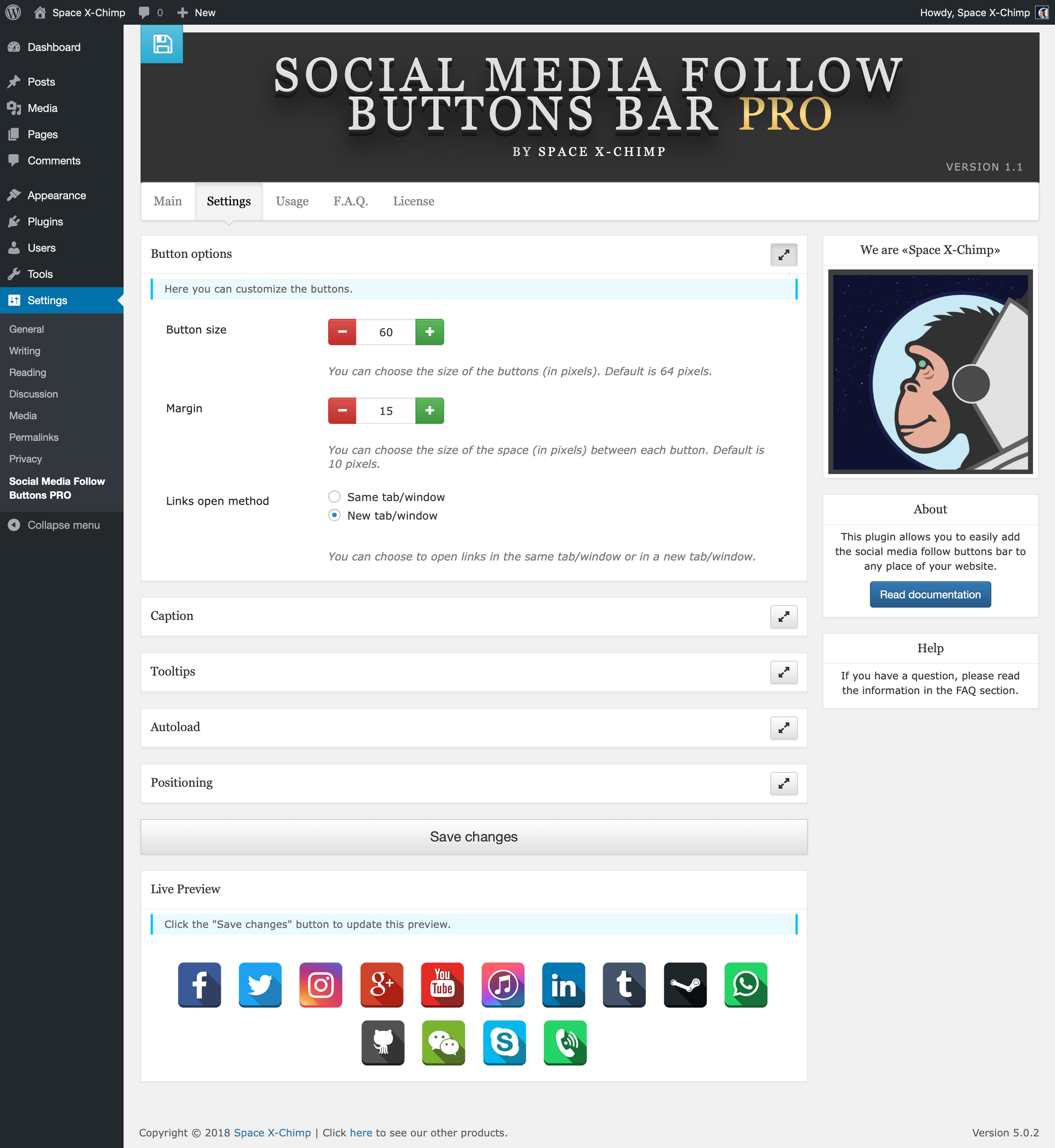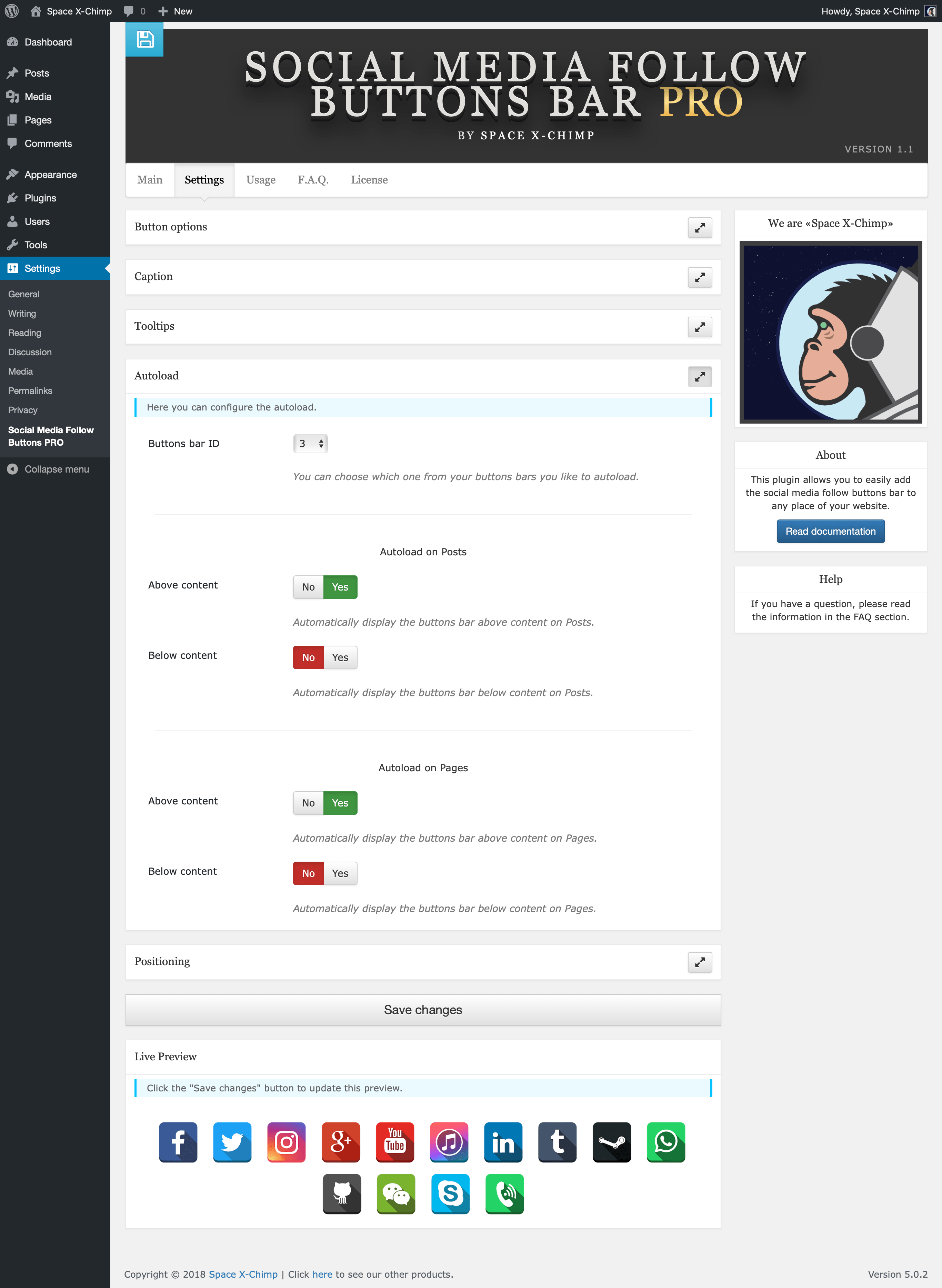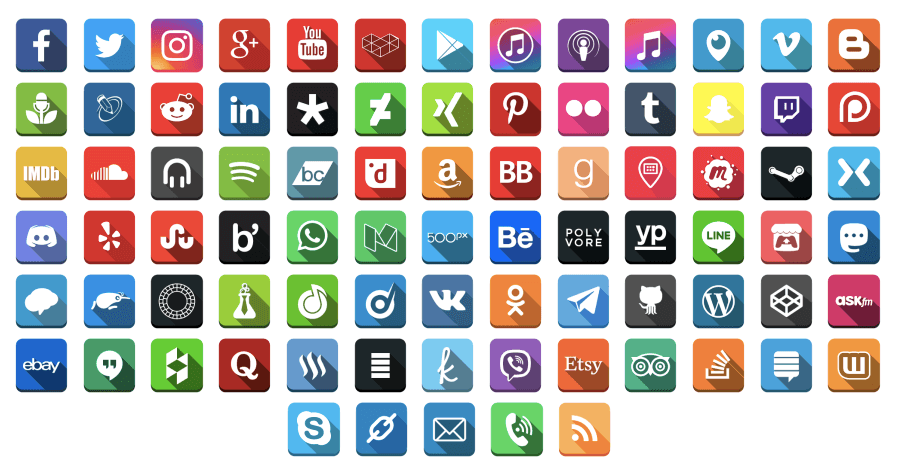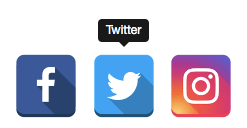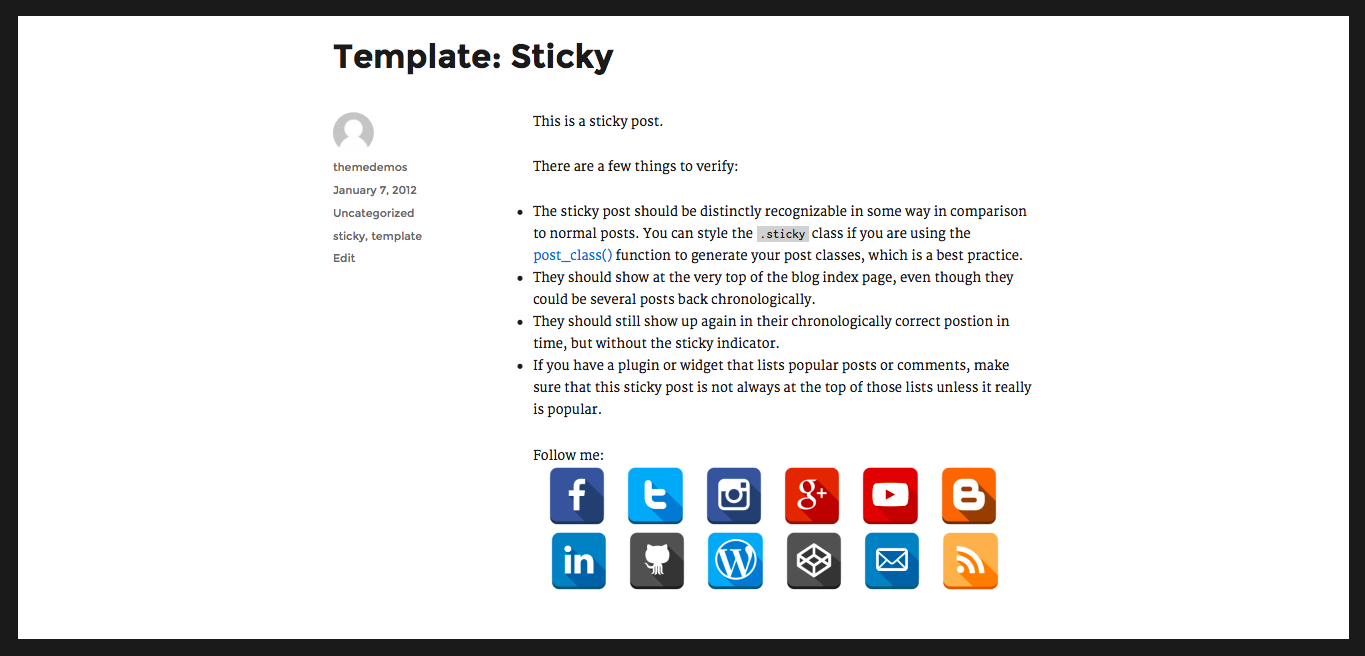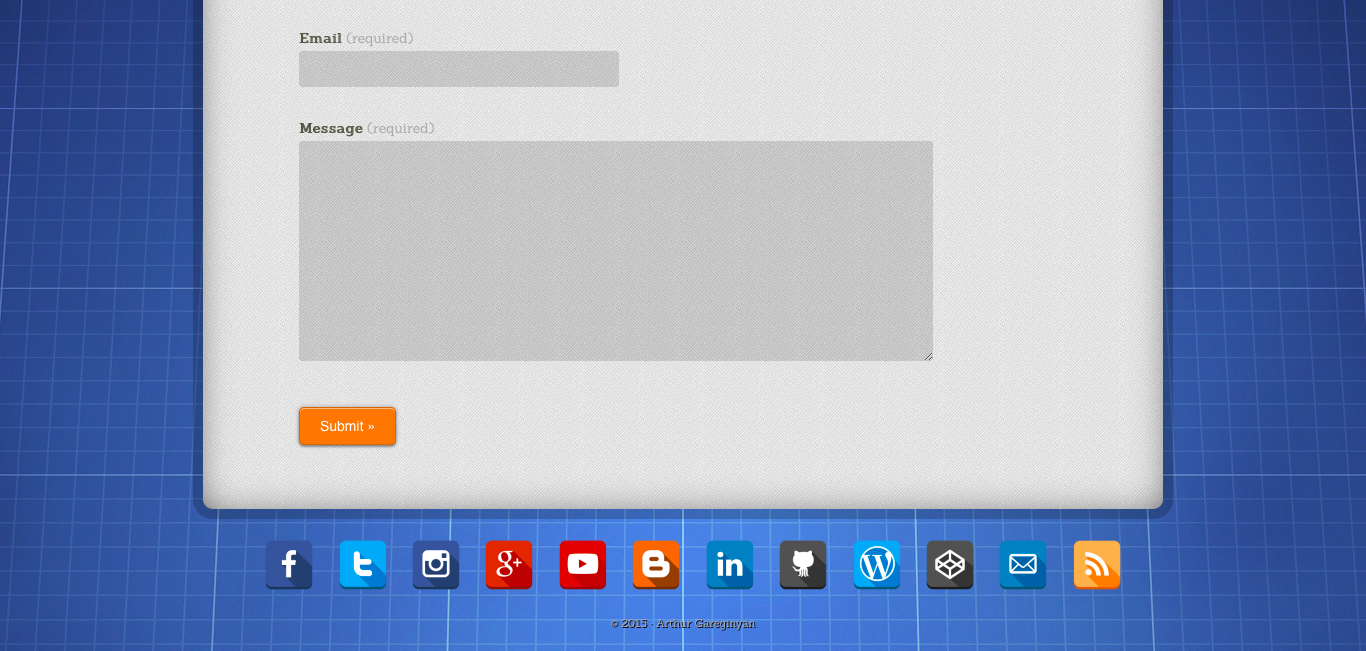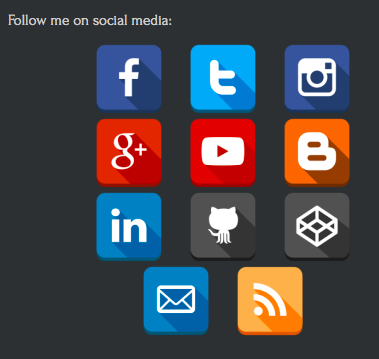 Translation
This plugin is ready for translation and has already been translated into several languages. But If your language is not available then you can make one. It is also possible that not all existing translations are up to date, so you are welcome to make corrections. Many of plugin users would be delighted if you share your translation with the community. Thanks for your contribution!
If you want to help translate this plugin, please use the POT file that is included and placed in the languages folder to create a translation PO file. Just send the PO file to us and we will include this translation within the next plugin update.
Licence
All PHP code, and PDF/POT/PO/MO files is released under the GNU General Public Licence, version 3 (GPLv3).
All HTML/CSS/JAVASCRIPT code, and PNG files is released under the restrictive proprietary licence.
Download
Download the FREE version of this plugin:
Go to dedicated plugin page of PRO version: