How to prepare a brand new external SSD drive for use with macOS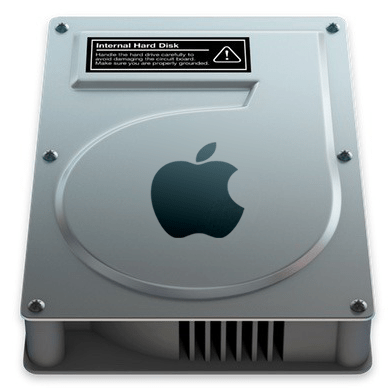 You bought a brand new external SSD and can't use it on your Mac because when you try to connect it to your Mac you see a message saying "The disk you inserted was not readable by this computer". In this article, I'll explain to you why it doesn't work and show you what to do with it. Let's begin :)
Preamble
I bought a brand new external SSD Kingston A400 240GB. This is not the first external drive that I have, so i know that the first connection of SSD to my Mac will show me the following message: "The disk you inserted was not readable by this computer".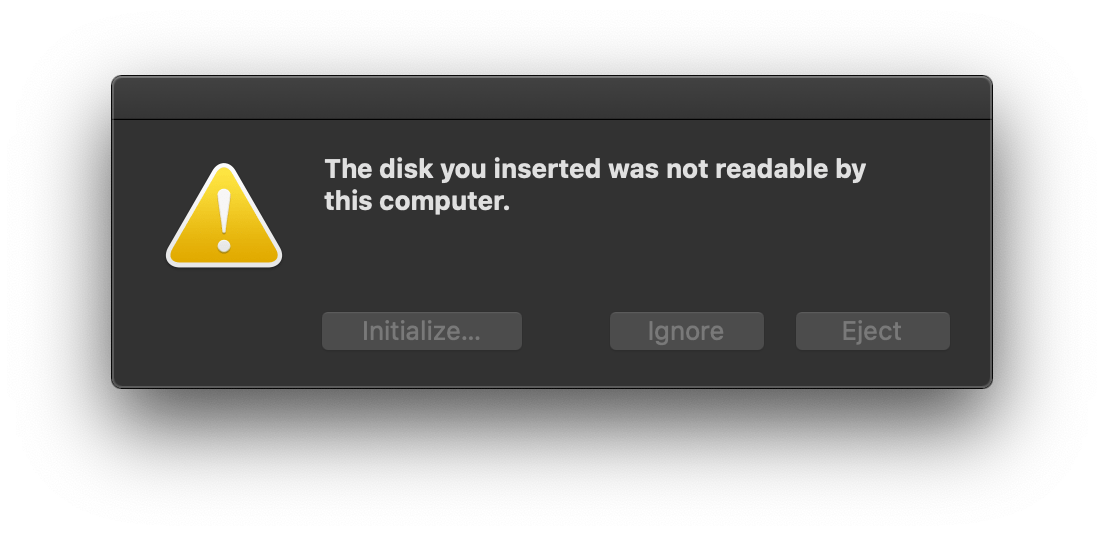 This is happened because most drives (from any manufacturer) come formatted in the NTFS file system format for OS Windows, while for macOS we need the APFS (Apple File System) format. macOS can read but not write to NTFS formatted drives. So the only workaround is to format the drive to APFS.
NTFS (NT File System) is a proprietary journaling file system developed by Microsoft. Starting with Windows NT 3.1, it is the default file system of the Windows NT family.
The easiest way to format the drive is by using macOS built-in Disk Utility app, but some people have problems use this app, I do not know why, for me this application always works correctly. You can read more about the issue in this article. Now let's get started :)
Let's begin
---
Go to Launchpad.
---
In the search bar on the top, enter Disk Utility and click on the Disk Utility icon.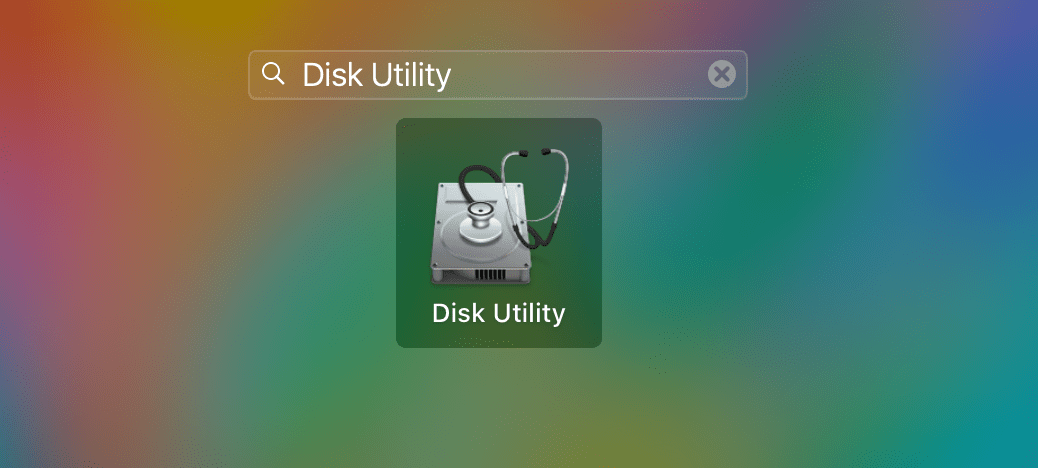 ---
In Disk Utility, select your drive (that you need to format), then click the Erase button on the top bar menu.

---
Now just name your drive, select the APFS format and the GUID Partition Map scheme, and click the Erase button.
Note! Erasing may take several minutes depending on the size of the drive.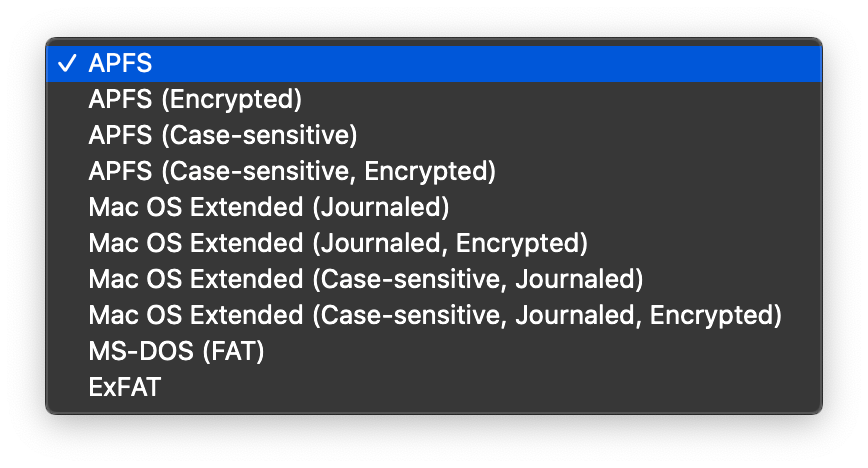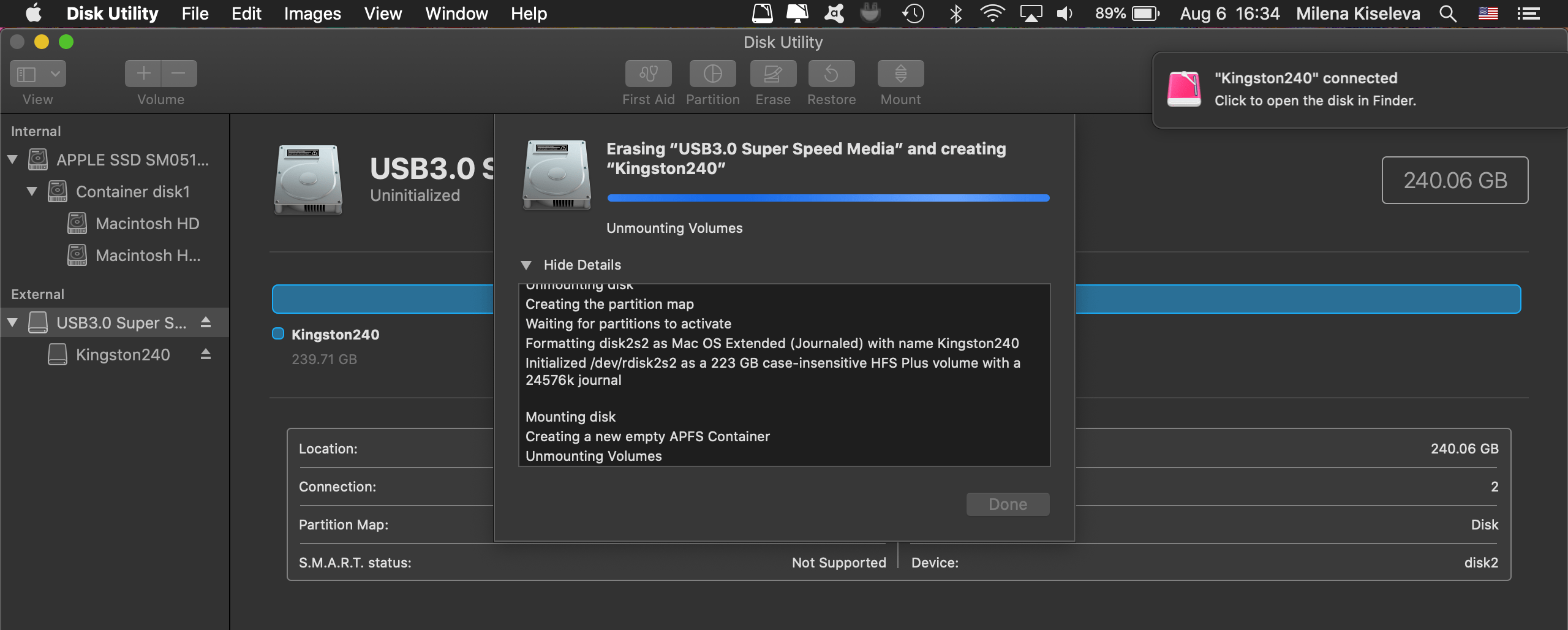 My congratulations :) Now you can use your brand new external SSD.

Conclusion
That's it, you're done! Now you know how to prepare a brand new external SSD drive for use with macOS. So simple isn't it?
I hope this article helped you to know how to prepare a brand new external SSD drive for use with macOS. If this article has helped you then please leave a comment

Thanks for reading!
Milena Kiseleva
Milena is a web designer and illustrator. She spends her time translating our articles and wrote her own articles. Her personal website can be found at milenakiseleva.com.