How to screen recording (video, audio) in macOS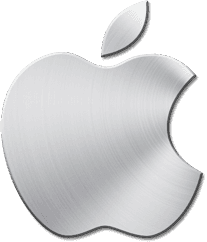 Screen recording can be very useful if you are learning new things on your Mac and decide to record a video of the process or you are creating a video tutorials. In this article, I will show you how to screen recording (video, audio) in macOS. Let's begin.
Preamble
Sometimes I use screen recording (video). I need it when I try new tools in Adobe Illustrator, Final Cut Pro X or in other applications where it is possible to forget the sequence of new actions :) Earlier, I took screenshots, but it was inconvenient compared to screen recording (video). Because the make a screenshots on each step, the task execution time increased, the desktop is all in screenshots and now you need to use the time to sort the screenshots. You may need a screen recording, for example if you decide to make a video tutorial about programming, or about using any program.
For screen recording on my MacBook Pro I use QuickTime Player Version 10.5 (1086.4.2).
Let's begin
Take a screen recording in macOS is a really simple process. For this, we need to follow few simple steps. Now let's get started :)
---
Go to the QuickTime Player application.
---
Now in the top bar menu of the application find and click on the tab File, in the drop-down list select the item New Screen Recording and click on it.

---
From left to right select the screen recording option.
The first three for photo: Capture Entire Screen, Capture Selected Window, Capture Selected Portion.
The other two for video: Record Entire Screen, Record Selected Portion.

---
When you're ready to screen recording, click the Record button.
---
For stop recording, in the top bar menu, click on the Stop Icon.

---
After the end of the recording, your video or audio will appear at the desktop of your computer. If you need, then you can change Save to, Timer, Microphone and Options in the Options.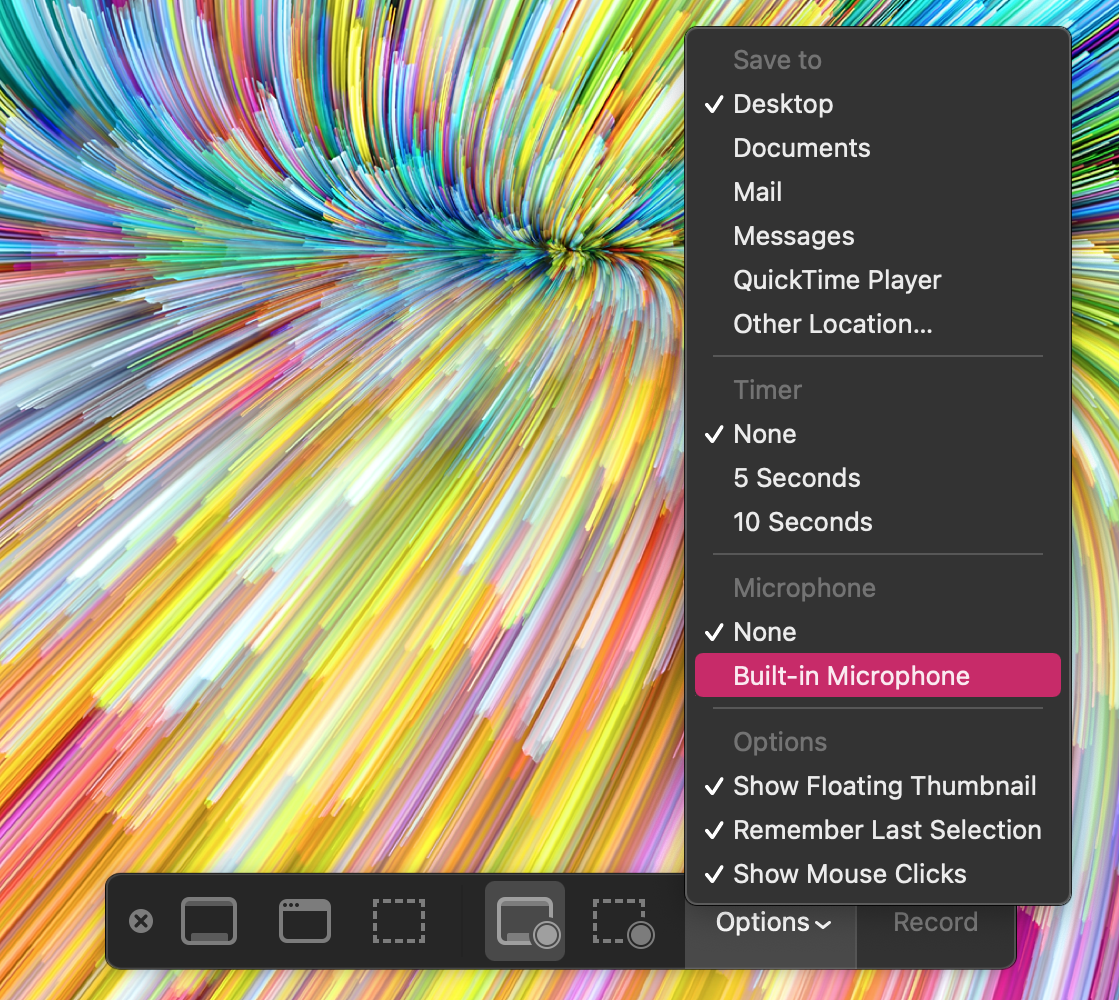 Conclusion
That's it, you're done! Now you know how to screen recording in macOS. So simple isn't it?
I hope this article helped you to learn how to screen recording in macOS. If this article has helped you then please leave a comment

Thanks for reading!
Milena Kiseleva
Milena is a web designer and illustrator. She spends her time translating our articles and wrote her own articles. Her personal website can be found at milenakiseleva.com.