How to make Time Machine backup to external storage drive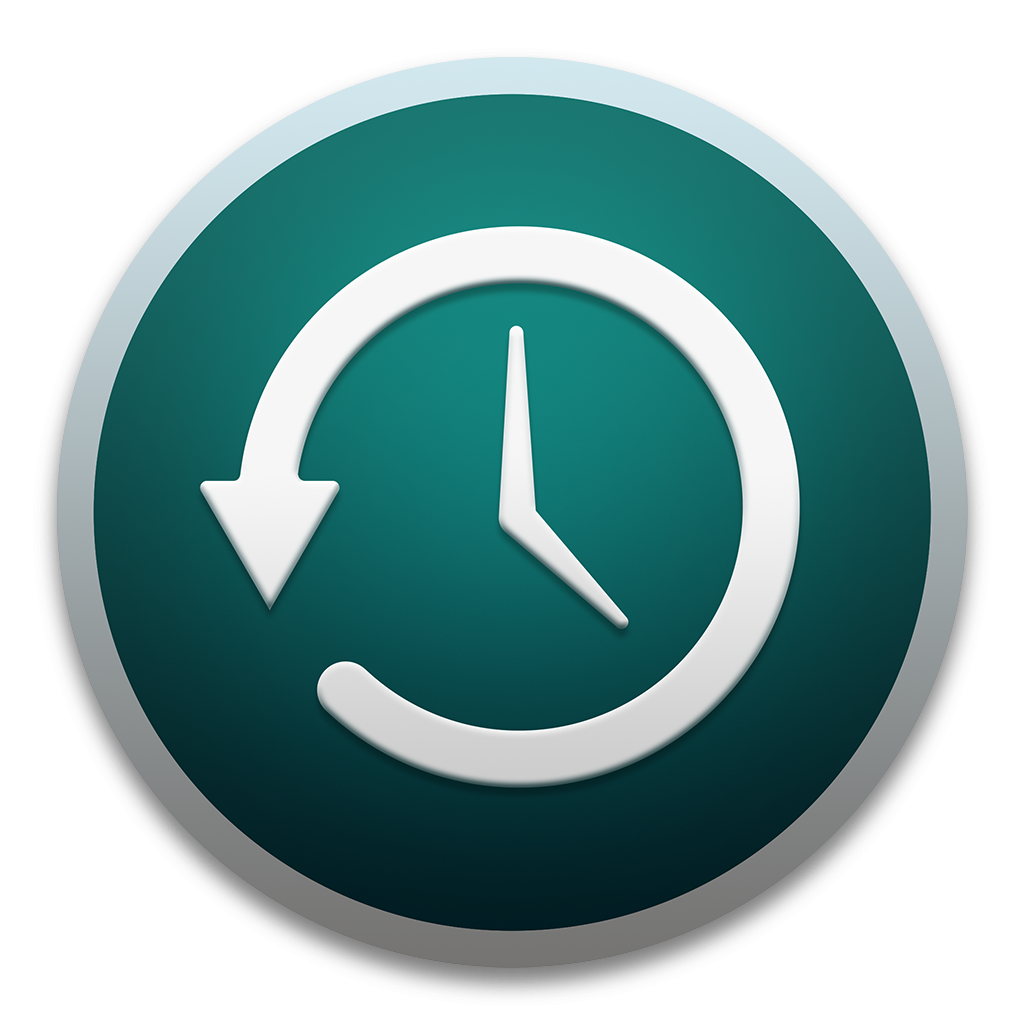 How to make Time Machine backup and be calm about files and the system. You can restore items backed up with Time Machine, if you are deleted them by mistake or made changes that you want to undo. In this article, I will show you how to make Time Machine backup to external storage drive. Let's begin.
Preamble
I can't live without Time Machine backup. Probably no need to explain why you need to backup your Mac. But if you don't know, to do Time Machine backup or not, then I will tell you why it may be needed. If you use your Mac for work, study or, for example editing family photos and often change files (delete, add new, change), sometime you can make a mistake and you will need to revert the changes in the file or return the deleted file. You can use Time Machine to restore it. Select items that you want to restore (these can include folders or your entire disk), then click Restore (This is possible provided that you have made a backup of this files). After you've connected the external storage drive (for backup), Time Machine will automatically make backups every hour for past twenty-four-hour, daily backups for the past month and weekly backups for all previous months. When your backup disk is full, the oldest backups will be deleted.
Backup is also necessary if you purchased a new Mac and want to set it up like your previous Mac without losing settings and files. To do this, with the latest Time Machine Backup that you make, you set up your new Mac by connecting an external storage drive with Time Machine Backup to it.
Let's begin
Making Time Machine backup to external storage drive is a really simple process. For this, we need to follow few simple steps. To create a backup, you need to use an HDD or SSD external storage drive using Apple File System (APFS). The first backup may take a long time (maybe a couple hours).
Note! Be careful erase a storage drive deletes everything on it, so if you have any files and you want to save them, copy them to another storage drive.
How to erase a storage drive, you can read in this article.
Now let's get started :)
---
Connect your external storage drive (that you prepared for the Time Machine backup) to Mac and turn the disk on.
---
Go to Apple menu , in the drop-down list select the item System Preferences and click on it.
---
Then click on Time Machine icon.

---
To automatically create backup check the box Back Up Automatically. For quick access to Time Machine Backup, check the box Show Time Machine in menu bar. Click on Select Disk. Select your backup disk from the list of available disks.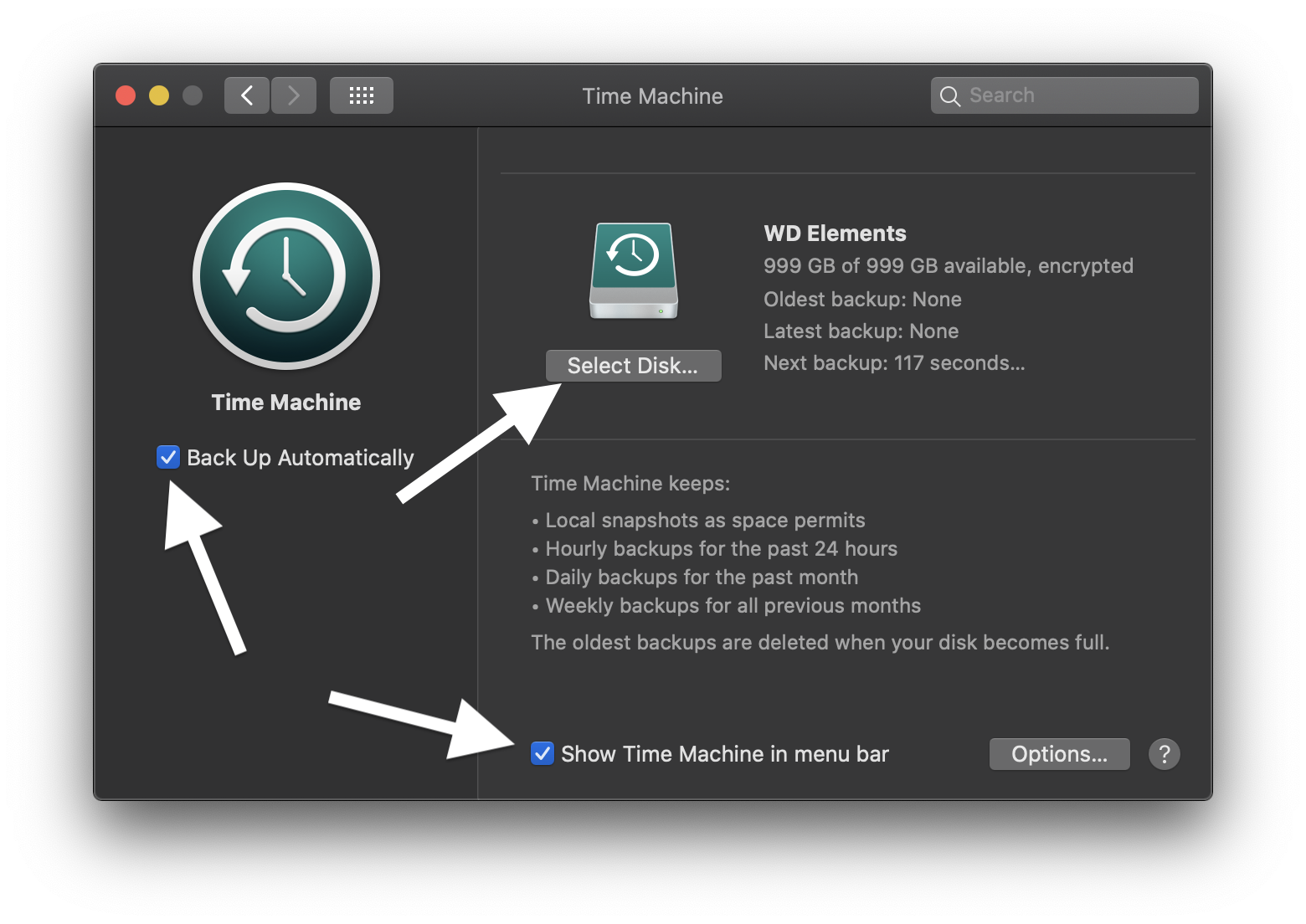 ---
If you want to have encrypted backup check the box called Encrypt Backup Disk. Then click on the Use as Backup Disk.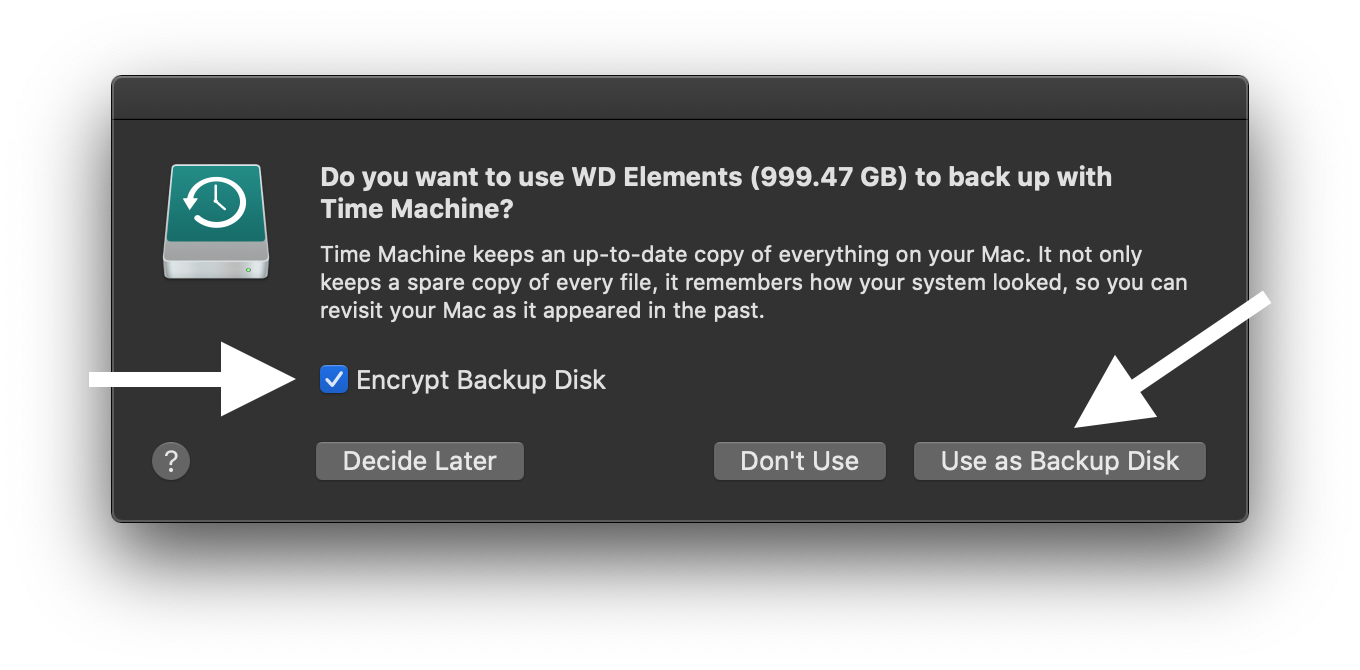 ---
To start a backup manually, choose Back Up Now from the Time Machine menu in the menu bar.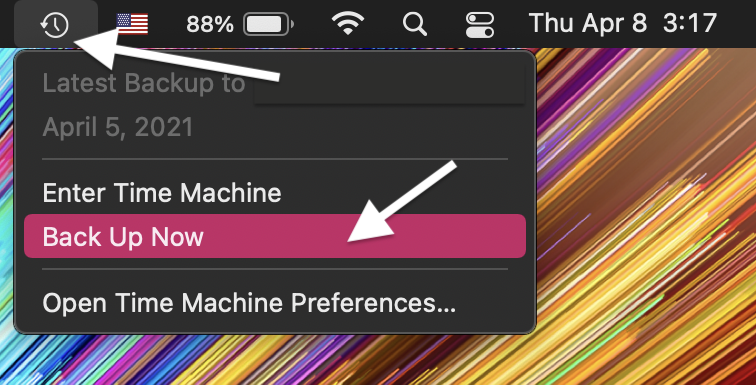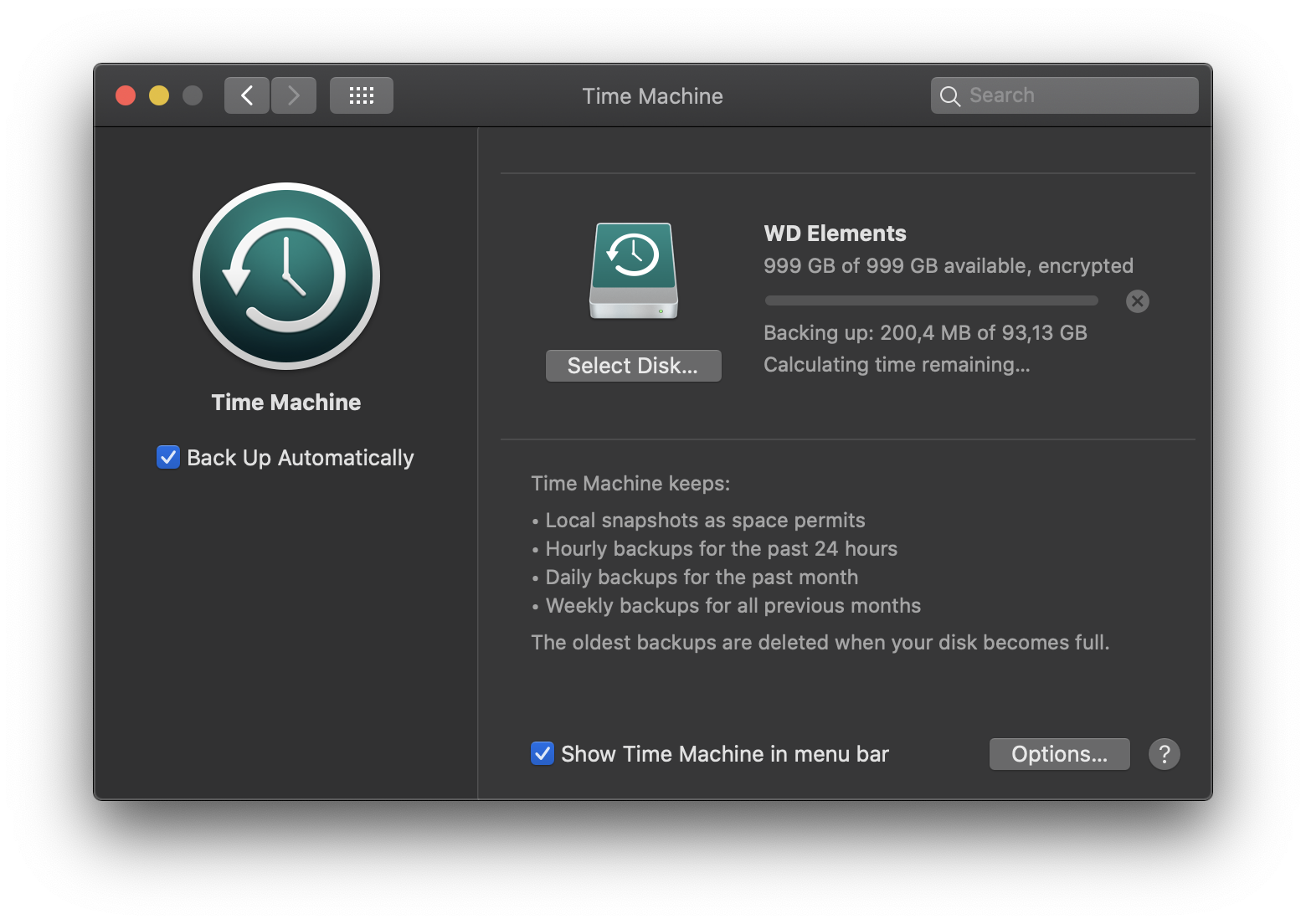 ---
To manage backups go to Launchpad.

---
In the search bar on the top, enter Time Machine and click on the Time Machine icon. Click arrows to navigate through backups.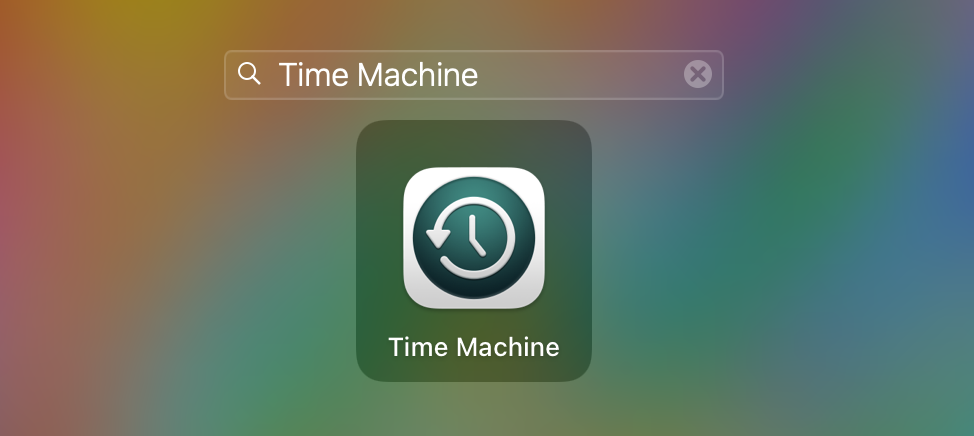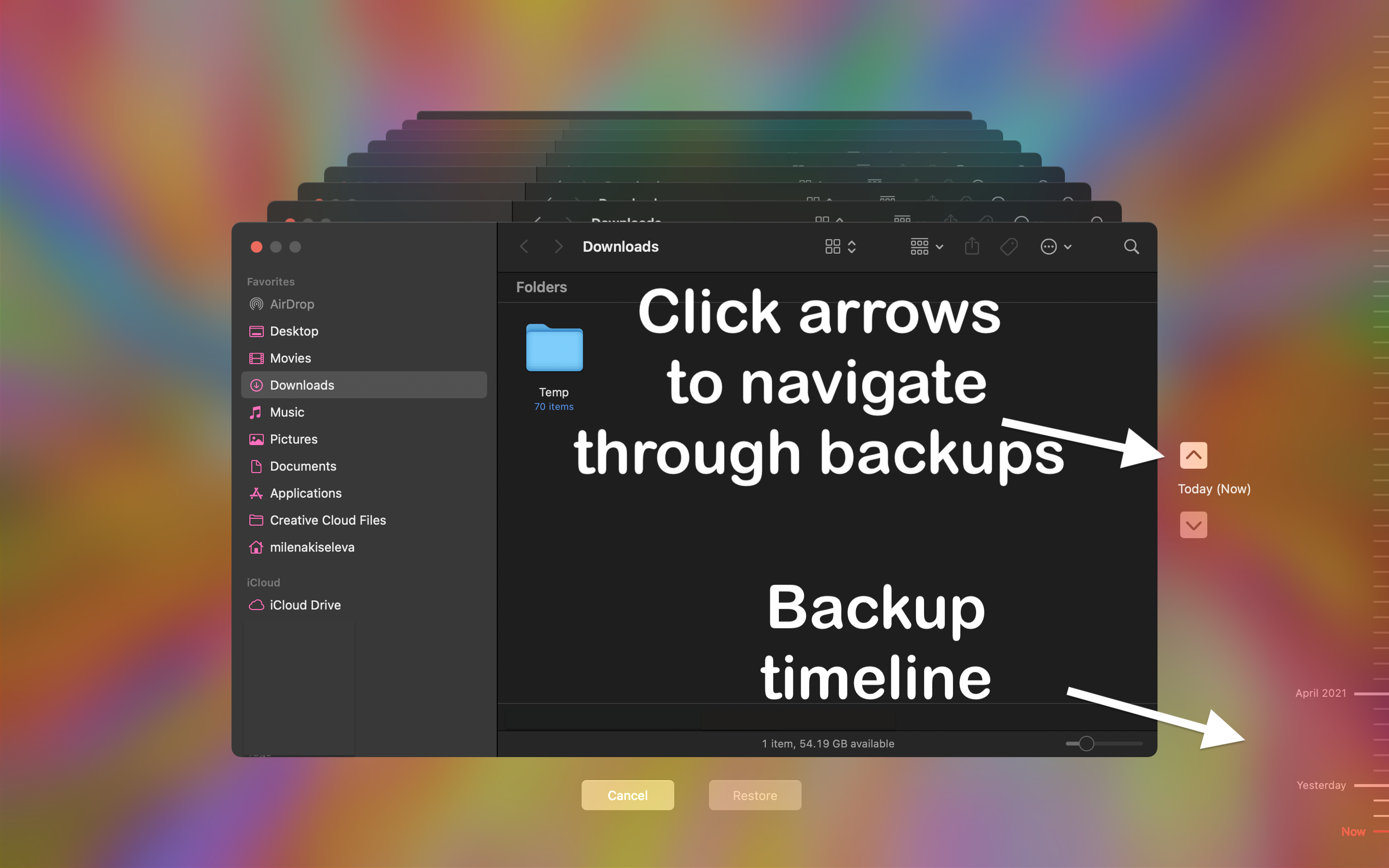 Conclusion
That's it, you're done! Now you know how to make Time Machine backup to external storage drive. So simple isn't it?
I hope this article helped you to learn how to make Time Machine backup to external storage drive. If this article has helped you then please leave a comment

Thanks for reading!
Milena Kiseleva
Milena is a web designer and illustrator. She spends her time translating our articles and wrote her own articles. Her personal website can be found at milenakiseleva.com.